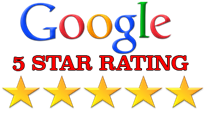 BalloonMasterz is south Florida's extreme novelty entertainment company. Whether you're planning an intimate gathering in a private setting, corporate bash or looking for a marketing tool?
We can help from a few guests to a few thousand; our 30 years of experience can provide just the right touch!  Customized just for your specific needs!
Balloon Masterz also provides a huge array of interactive entertainer for social and corporate events. Balloon Masterz  also has a vast network of contacts both national and international acts.
During the past 15 years, BalloonMasterz has  developed and presented hundreds of customized shows for business settings. we maintains a busy schedule, traveling around the country. Washington D.C. , Los Angeles, Las Vegas, Nashville, Phoenix, Seattle and many more… BalloonMasterz  performed hundreds of shows every year for an impressive list of clients.
The Florida Balloon Dream Team (this is a vast network of award winning balloon artists from the entire state of Florida with this team of creative balloon artists we can
Literally make anything you can dream)
And much more!
Check out Balloon Masterz Entertainment on Yelp