NO FEAR SCHOOL FUNDRAISER
WHY IS IT NO FEAR?
Because I can provide a no up front cost fundraiser, with a great price break if you do it on Monday thru Thursday night!
This is usually the way I do this:
We set a date for alive family balloon show (this show has been performed at Library's, school after care and festival all over the tri-county area)  with music, magic and prizes and the for the finally of the show I will physically climb inside of a giant 6Foot balloon! This novelty act is the perfect ending to a side splitting 60 minute performance.
I provide poster, flyers email blasts and tickets.
I bring all staging materials, sound system, and music and of course the most incredible balloon Prize creations!!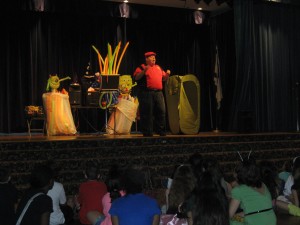 • Your organization sets the ticket price between $5-$10 per person or a $15-$20 family package (2 adults up to 2 children).
• Your organization provides a hall, Gym or stage to do the show.
• Your organization controls access in or out of theater (door persons)
• Your organization can run concessions and keep all profits.
• Your organization collects and holds all the money…
I get paid after the show monies have been collected and tallied.
Split runs this way: The show I do is valued at $500.00
Monday thru Thursday, Monies are split 60/40. 60% to you!
Friday thru Sunday, the first $450.00 goes to me for the show as a minimum charge, Monies thereafter are split 60/40. 60% to you!
If your revenues are below $450.00 guess what? I eat the balance owed and you get a show anyway!
LET DO THE MATH!!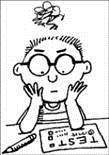 Let say you sell 200 tickets @ an average price of $8.00 on a Wednesday Night.
(if you think about it ! Really that is only 50 family's attending!  How many families are in your school or church?)
That breaks down to $1600.00
Split 60/40 your profit $960.00 and that doesn't even count Concessions (Figure $3.00 a head x 200 guests that $600.00)
Total $960+$600.00= grand Total of $1,560.00 FOR ONLY ONE NIGHT! That your school can utilize as you see fit !
Have you ever collected $1560.00 with no Up Front Cost?  If the answer is No Never! Then what do you have to lose? (Well besides nothing!)
Bonus – For schools I will even throw in a 20-minute teaser show at the school or appear on the morning news, to get the kids motivated to be there that night.